Noelia Cotuna
Noelia Cotuna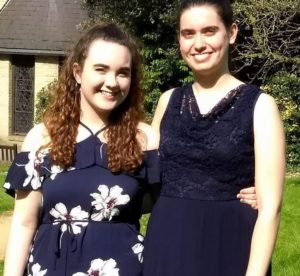 Winner of the 88º Concurso Permanente de Juventudes Musicales de España and the EMCY Prize, the 2017 North London Camac Harp Competition and 2017 "Suoni d'Arpa" International Harp Contest, 18-year-old Noelia Cotuna has been awarded more than 25 prizes at international competitions in Spain, Italy, Serbia and the UK.
Born in Spain, she started playing the harp at the age of six and two years later attended the Professional Conservatoire of Music of Valencia where she studied with Ana Martínez. She completed her studies in 2016 with the Professional Prize of Music in Harp and Chamber Music, and the Scholarship Prize of the RSEAPV. She was guest harpist of the Valencian Government's Youth Orchestra in 2013 and was appointed principal harp at 14. Noelia has been involved in Madrid Symphony Orchestra's Proyecto Talentos since being selected in 2015 and is a winner of its 2017 Soloists' Competition. She has also been a reserve in the Gustav Mahler Jugendorchester (GMJO) for the 2017 season, and is currently a reserve in the European Union Youth Orchestra (EUYO).
Noelia made her concerto debut in July 2016 playing Dittersdorf's Concerto for Harp alongside Valencia Orchestra and today performs regularly as a soloist, chamber musician and orchestra player in the most prestigious venues throughout Spain, in London and other European cities. She has recently appeared as a soloist at Proms at St Jude's Festival, Harp on Wight Festival and Rassegna dell'Arpa Viggianese, at venues such as Auditorio Nacional de Música Madrid, Palau de les Arts and Palau de la Música in Valencia, St John's Smith Square, Queen's House, Old Royal Naval College. Noelia receives regular coaching in Early music with Frances Kelly, and has taken part in masterclasses with Fabrice Pierre, Marie Pierre Langlamet, Cristina Montes, Sylvain Blassel, Park Stickney, Maria Elena Bovio, Han-An Liu, Rachel Masters and Hugh Webb.
At 15, she was offered a place at London's Trinity Laban Conservatoire of Music and Dance and is currently in her third year of studies with Gabriella Dall'Olio. Noelia has been generously supported by the Gladys Bratton Scholarship Fund during the 2015/16 year, and is currently a Rosamund Mott Scholar, Trinity College London Scholar and AIE Spain Scholar.
For more about Noelia, please visit here.